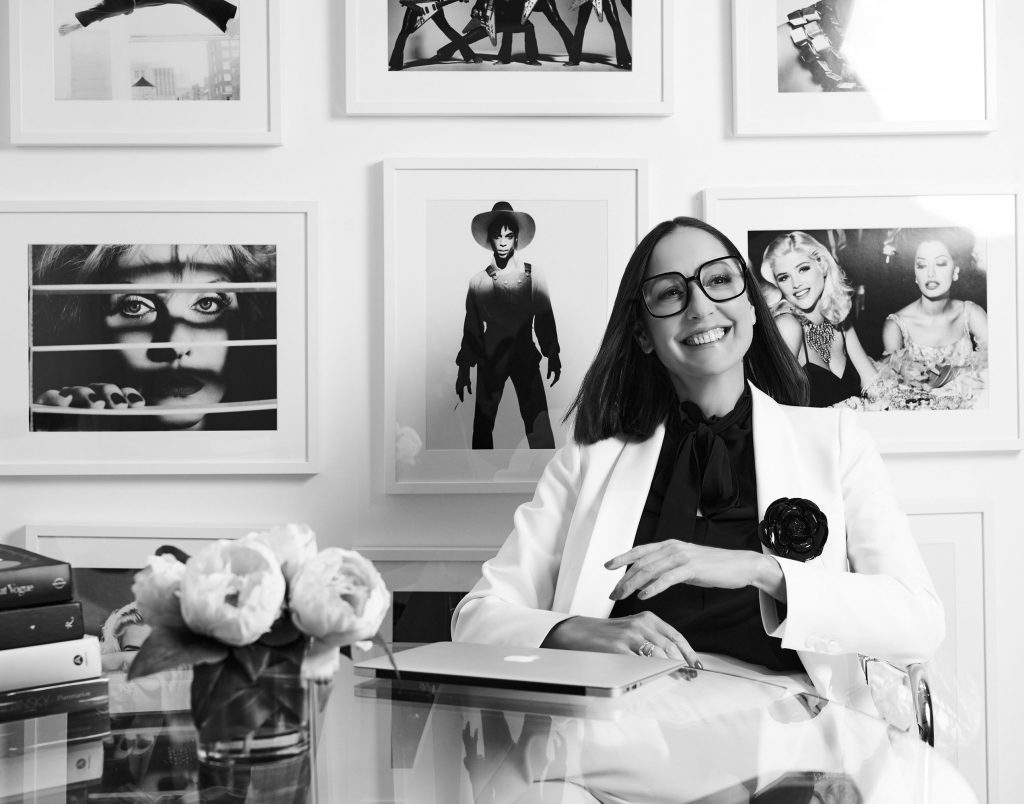 Daniela hails from Melbourne, Australia but has called New York home for over two decades. Daniela has worked with numerous luxury fashion & travel, brands, glossy magazines and "A" list celebrities during her storied career. Her experience has taken her around the globe to shoot for various publications advertising agencies and music companies. She works directly with brands to create a 'STORY' or umbrella LOOK and STYLE, that is uniquely theirs in the form of photo campaigns, brand videos, TV commercials. – Daniela moves effortlessly across all visual mediums, capable of fulfilling all areas of advertising, digital content and social media from print to video with a small, yet efficient team creating a uniform and consistent point of view for Brands across all platforms.
In 2012, Daniela developed a digital content company- Nomad Media Industries. Working with brands as a creative director on their various content initiatives as brands were prioritizing video and "branded content". She creative directed, wrote and directed video projects for Conde Nast Traveler on art and design at the Venice Biennale, Vogue / Gucci & Bulgari collaborations, Leading Hotels, St Regis, The Taj Palace, SM Aura with Sarah Jessica Parker, the John Legend Experience, Ghurka with Celine Cousteau, Vanderbilt, Hensely, Blue Illusion, as well as her award winning fashion film 'Storm' for Badgley Mischka, which won best Creative fashion film at the 2017 International Fashion Film Festival.
Daniela is currently producing a passion project which is a TV series about compassionate people making a difference, with host Celine Cousteau, Granddaughter of Jaques Cousteau, titled ' Coming Up for Air'. Each episode focuses on people making positive change in the areas of environmental, humanitarian and cultural causes. Daniela is creator and EP. The series shows how creativity and innovation can find a solution to some of the worlds most pressing problems.
CLIENTS:
CELEBRITY
ALICIA KEYS
ANTONIO BANDERAS
CELINE DION
CHLOE SEVIGNY
DEBBIE HARRY
ELIZABETH HURLEY
ERIC BANA
GUY PIERCE
HALLE BERRY
HEIDI KLUM
HARRY CONNICK JR
ISABELLA ROSELLINI
JAME MCAVOY
KATHERINE ZETA JONES
KERRY WASHINGTON
LENNY KRAVITZ
LIZA MINNELLI
MARIAH CAREY
MARY J BLIGE
MICHAEL DOUGLAS
MILA
NAOMI WATTS
PINK
PATRICK DEMPSEY
PRINCE
RADIOHEAD
RUSSEL CROW
RYAN PHILLIPE
SALMA HAYEK
SARAH JESSICA PARKER
STEVE BUSCHEMY
TAMARA FELDMAN
VENUS WILLIAMS
VICTORIA AND DAVID BECKHAM
ZOE SALDANA
TIESTO
MAGAZINE
ALLURE
ANGELINO
CONDE NAST TRAVELER
ELLE
ESQUIRE
FLAUNTGQ
HARPERS BAZAAR
INSTYLE
INTERVIEW
LOS ANGELES MAGAZINE
LUXE LONDON
MARIE CLAIRE
NUMERO
SUNDAY TIMES MAGAZINE UK
V MAGAZINE
VANITY FAIR
VOGUE
ADVERTISING
BALDESARINI
BOBBI BROWN COSMETICS
BMW
CAMPARI
CHANEL
DIOR
DAVID MORRIS
DE BEERS
EARL JEANS
ELLESSE
FRANKE
GARNIER
GEORGES MARCIANO
GILLETTE / THE ART OF SHAVING
GUESS
GUCCI
J BRAND
LA PERLA
LEVIEVE DIAMONDS
L'OREAL
MALIZIA
NEIMAN MARCUS
NIKE
NIVEA
PASPALEY
REPLAY
ROCK HOUSE JAMIACA
SALVINI JEWELRY
SCHICK
SMIRNOFF
SM AURA
TAJ HOTEL GROUP
TRISH MCEVOY COSMETICS
VANDERBILT
WESTFIELD
WOLFORD
WONDERBRA
ZEKI
DIGITAL CONTENT
ARMANI EXCHANGE
ALBERTO CULVER
BADGLEY MISCHKA
BULGARI
CAMPARI
CARTIER
CHANEL
CLOTHESTIME
COCA-COLA
DIOR
ELLESSE
GILLETTE
GOLDEN CIRCLE
GUCCI
GUESS
J BRAND
JIMMY CHOO
JOY PERFUME
KAYSER
L'OREAL
LA PERLA
NIKON
OIL OF OLAY
PASPALEY
SAVI SHOPPER
SAMSUNG
SM AURA
ST REGIS
TAJ HOTELS
TRESEMME
VOGUE
WESTFIELD